Before a business can start looking various examples of custom packaging boxes , the business should first understand the general process of designing the boxes and ordering them to ship their products in to customers or retailers. There are many options a business can explore and all of them differ. However, the most important thing is for a business to know its budget and what time the whole process will take. After determining this, the business will be in a good position of designing and ordering the boxes. There are certain steps a business will have to follow.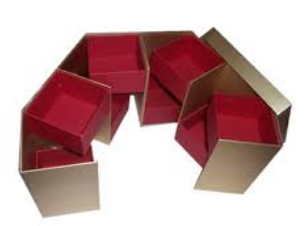 First, a business will have to choose a good printing option for their boxes. There are three printing options a business can choose from. These include flexographic printing, digital printing and litho laminating. Flexographic printing prints 1-3 colors directly on the boxes. Digital printing uses full-color images that are directly printed on the boxes. Litho printing uses high resolution images that are printed on a paper and applied on exterior of the custom packaging boxes. The cost for each printing technique is different and a business will have to budget accordingly.
After determining the printing technique, the next step is to design the artwork. In this case, the artwork a business chooses to print on their product packaging or shipping boxes will depend on the preferred printing technique/option. If a logo has already been designed, then it will be a matter of customizing its size and getting colors right. Once the artwork and logo have been finalized, the next step is to determine whether any medications or changes are needed to meet the desired specifications. After this, the company printing the custom packaging boxes will begin the process of printing the boxes. The project can take a maximum of 5 days after the artwork has been approved and depending on the number of boxes required for printing.