Are you in the market for a brand new paintball mask? If you don't want to spend too much money on a mask, the Tippmann Valor mask is a great choice. It costs just under $30. You can't expect too much comfort from this mask as it uses a rather thin layer of foam on the inside. But, the protection is there and you won't feel pain when you get hit on the face.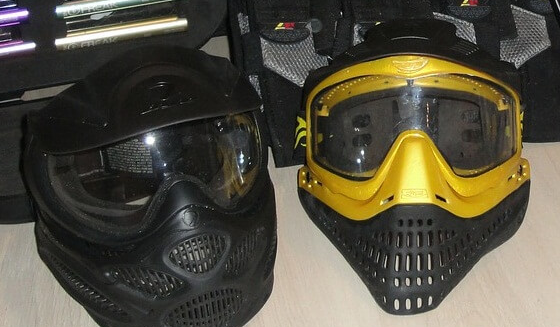 However, you can expect to get a little rattled as the foam protection is minimal. You will feel a zing when you get hit and the noise or sound will be a bit alarming as well. But, it will hold up amazingly well. In fact, it is so durable that it is usually the mask that arenas around the USA use as a rental mask for new paintball players who are looking to try out the game.
Despite its low price, the mask has lenses that don't easily fog up. The lenses are a single paned lens that actually don't have anti-fog specific properties. Yet, they do a fantastic job of preventing fog.
The vents on the mouthpiece and ear are excellent as well. You can hear everything clearly and anything you say will carry out nicely on the field. This is actually a feature that doesn't really work so well in more expensive masks as they have a lot of foam that can muffle both incoming and outgoing voice.
The mask is big enough to be worn over eye glasses, if you wear eye glasses. You can also change out the lens on this mask to make it a pretty high performance mask. As you might already know, the
best paintball mask
models out there are the best mostly because the quality of lens is very high.