Now a day, Facebook has become an inseparable part of our life as we cannot live without for 1 day. People connect through Facebook. We can chat, talk in Facebook, even share a picture or video with anyone, and tag anything with everyone.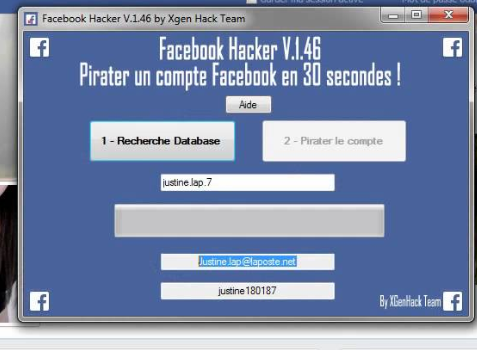 Every person has a totally different personal life on Facebook and for this cause a person obviously may want to know the information about any other person. In order to fulfill this one must have to hack the other person's Facebook profile that holds a specific account ID and a particular password. You are allowed to hack a facebook account (pirater un compte facebook) using different kinds of applications as well as software.
There are different kinds of applications or software provided in the internet through which you will surely be able to hack other's Facebook profile. You are allowed to get some application for totally free. On the other hand, some applications may charge a little and you are allowed to pay through your active bank account number.
Many websites will lure you that they can help you to hack other's profile but the reality is different. Only some of the websites are able to help you in that way, so you should definitely be alert about this. Choose the right website or application that can really help you.
You just have to follow some step by step procedure to get the service. At first you need to download an appropriate application from the internet and then you have run that app on your computer.
On the other hand, you can directly through a specific website, hack a profile. For this you have to use the URL of the specific profile and by following some methods will get the appropriate password. So pirater UN compte Facebook of any Facebook account holder.